Wendell Anderson

The first radio amateur to receive pictures from a satellite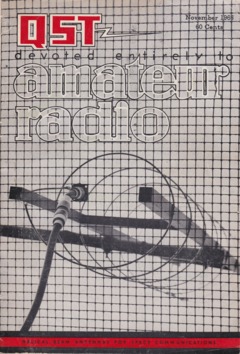 Amateur Reception of Weather Satellite Picture Transmissions (PDF) Article is courtesy November 1965 QST; copyright ARRL.
This is a wav file of satellite telemetry.
The media is a 7 inch reel of 1/4" tape that I found in the basement. The original Miranda tape recorder (tubes!) that made the recording still works fine, and I used it for playback.

picture1_mono.wav
Turn volume down before playing. The sound is loud and annoying.